Our Trustees
The VSF board is made up of business executives who are all volunteers, they receive no remuneration for their involvement but are solely motivated by the positive impact the VSF will make to thousands of people across the world. This group of people are the first volunteers, establishing the VSF and enabling it to start its work helping the selected organisations.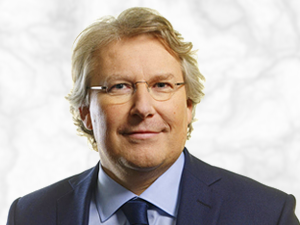 Pascal Duval (Chair)
Chief Executive, Duval Capital LLP
Born 1962, Pascal is a French national living in London since 2001. Pascal has had a 32 year career as an investment professional, servicing the largest pension funds, sovereign funds, and financial institutions. For the last 22 years Pascal held various senior positions with Russell Investments, being appointed CEO for Europe for 5 years (2012-2016) and a member of the Executive Committee. Pascal holds a BA in Law, is graduated from Sciences-Po, Paris, and from INSEAD.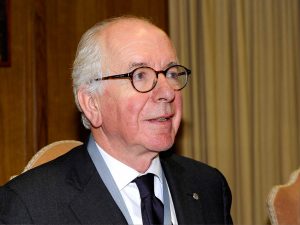 Domingo Sugranyes Bickel
Chairman of Vatican-based FONDAZIONE CENTESIMUS ANNUS PRO PONTIFICE
Domingo Sugranyes Bickel, born 1945. Resident in Madrid. Graduated from Fribourg University, Switzerland. CFO and Executive Vice-Chairman of MAPFRE insurance group until 2008. Since 2009, Chairman of Vatican-based FONDAZIONE CENTESIMUS ANNUS PRO PONTIFICE.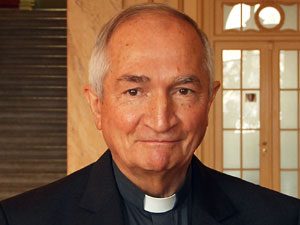 Archbishop Silvano Maria Tomasi
H.E. Msgr. Silvano Maria Tomasi is a Roman Catholic Archbishop and currently serves as the secretary of the Dicastery for Promoting Integral Human Development. Tomasi previously served as a permanent observer to the Office of the United Nations and Specialized Agencies in Geneva for over 10 years. Before this, he had been named the archbishop and nuncio to Ethiopia and Eritrea after serving as nuncio to Djibouti. Until his appointment to these posts, Msgr. Tomasi served as secretary of the Pontifical Council for Pastoral Care of Migrants and Itinerant Peoples. Additionally, he co-founded the Center for Migration Studies. Tomasi obtained his PhD in sociology from Fordham University.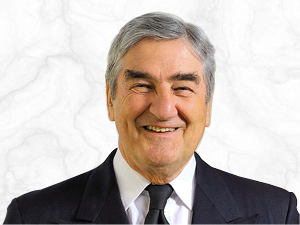 H.S.H. Alois K. Fürst zu Löwenstein
MD of Schloß Löwenstein GmbH and of the Fürst Löwenstein Foundation
H.S.H. Alois K. Fürst zu Löwenstein, born 1941, is a German businessman. After working for Gulf Oil in Pittsburgh, he was director of Merck Finck & Co and LGT Bank. He is a managing director of Schloß Löwenstein GmbH and of the Fürst Löwenstein foundation. Organizes a yearly catholic conference and a youth adventure camp. Fürst Löwenstein studied law at the Universities of Würzburg and Fribourg. He is a Colonel(ret) German Army. Knight of the Order of the Golden Fleece, Commander of the Orders of St.Gregorius and of the Holy Sepulchre. He was had been a longstanding board member of Centesimus Annus Pro Pontificem.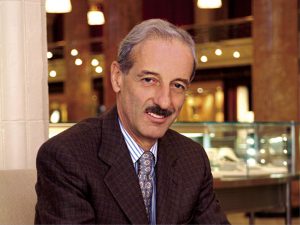 Count Lorenzo Rossi di Montelera
Chairman of the Board of Gestofi S.A.
Count Lorenzo Rossi di Montelera, born in 1940. Resident in Coppet (Switzerland). Graduated from Turin University (Italy). Member of the Executive Committee of the Board of Martini & Rossi International until 2008, Chairman of the Board of Birks Group (Canada) since 1992 to 31.12.2016, Chairman of the Board of Gestofi S.A. (Geneva) to date, Chairman of Fondazione Centesimus Annun Pro Pontifice since 1997 to 2009.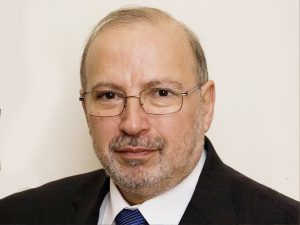 Prof. Josef Bonnici
Former Governor of The Bank of Malta
Prof. Josef Bonnici, born 1953. Resident in Malta. Graduated from the University of Malta and Simon Fraser University, Canada. Former Governor of the Central Bank of Malta and member of the European Central Bank Governing Council until June 2016. Currently, he is member of the Audit Committee of the ECB, Professor of Economics at the University of Malta, and member of the Scientific Committee of Vatican-based FONDAZIONE CENTESIMUS ANNUS PRO PONTIFICE.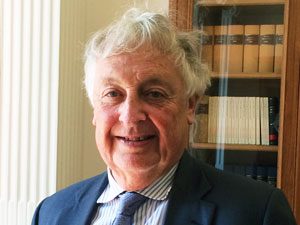 Michael Bray (Secretary)
Michael is a UK national born in 1947 and resident in London. Michael graduated from Liverpool University in law and has over 40 years' experience as a banking lawyer in London. From 1976 to 2014, Michael was a partner at Clifford Chance and was global managing partner from 1999 to 2002. Since then, Michael has been a partner in Grimaldi Studio Legale. Michael is also a member of the Board of Governors of Junior Achievement Worldwide."
Donate & Participate
The VSF receives no public funding, it relies on donations from people like you. If you would like to get involved beyond your donation, join us. Make the difference. Contribute your time and business knowledge through mentoring and volunteering programmes.